Mistaken Identity: The Election Observers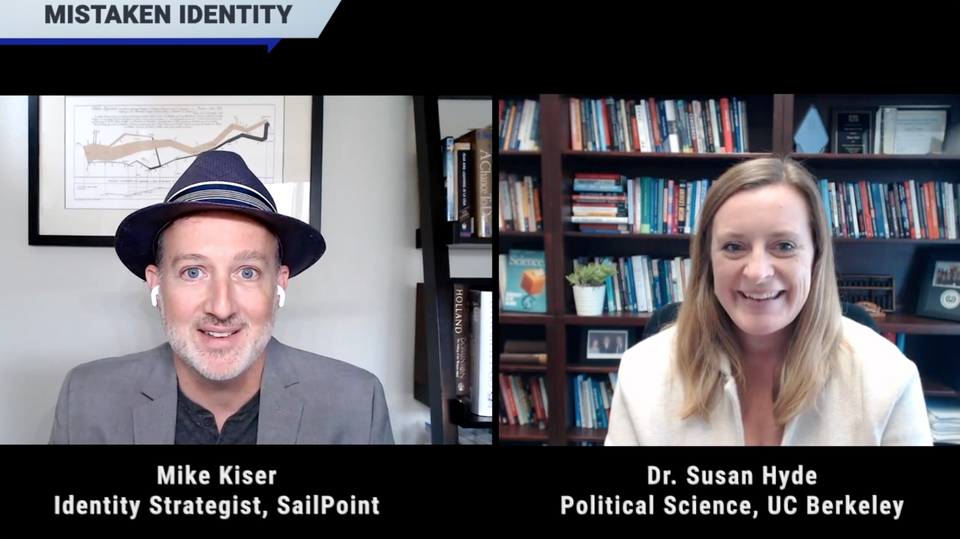 We released this latest episode of Mistaken Identity before the U. S. elections, with more still to come from an international perspective on digital identity's impact on voting systems.
Dr. Susan Hyde, a Professor of Political Science from UC Berkeley, explains how Election Observers act as "auditors" of Election Security. She discusses some of her own experiences observing in Afghanistan, Albania, Indonesia, Liberia, Nicaragua, Pakistan and Venezuela. We then explore the role that Observers have played in the rise (and subsequent regression) in democracy throughout the world—including in the U.S. Finally, we outline the challenges that online voting may present to Election Observation.
Watch or listen to the full conversation below, and read more from Dr. Hyde here: The Pseudo-Democrat's Dilemma: Why Election Observation Became an International Norm, Review of Democracy's Rise and Fall and Election Observing.